The Polycold Fast Cycle Water Vapor Cryopump (PFC) effectively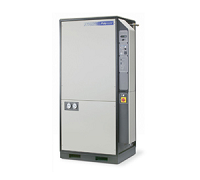 captures water vapor, which comprises 65% to 95% of the residual
gas in high-vacuum systems. Water vapor is typically the most
reactive contaminant present. With the PFC 1102, you can expect to
increase product throughput in your existing system 20% to 100%
and improve quality of deposition.
Model:  
PFC1102, PFC672, PFC552 and PFC/PFC1102, PFC/PFC672, PFC/PFC552
The PFC Advantage
• High-vacuum pumpdown time cut by 25% to 75%
• High-speed pumping of water vapor: up to 200,000 l/sec in the workspace
• Increased product throughput of 20% to 100%
• Typical payback times of less than one year
• Lower water vapor partial pressure during processing for higher film quality, better adhesion and more reproducible deposition
• Superiorin cost/performance to liquid nitrogen cooled Messiness.
 Scope of application:
1. Semiconductor
2. Solar  
3. Optical Fiber
4. FPD
5. Optical coating, winding coating, Decorate coating.